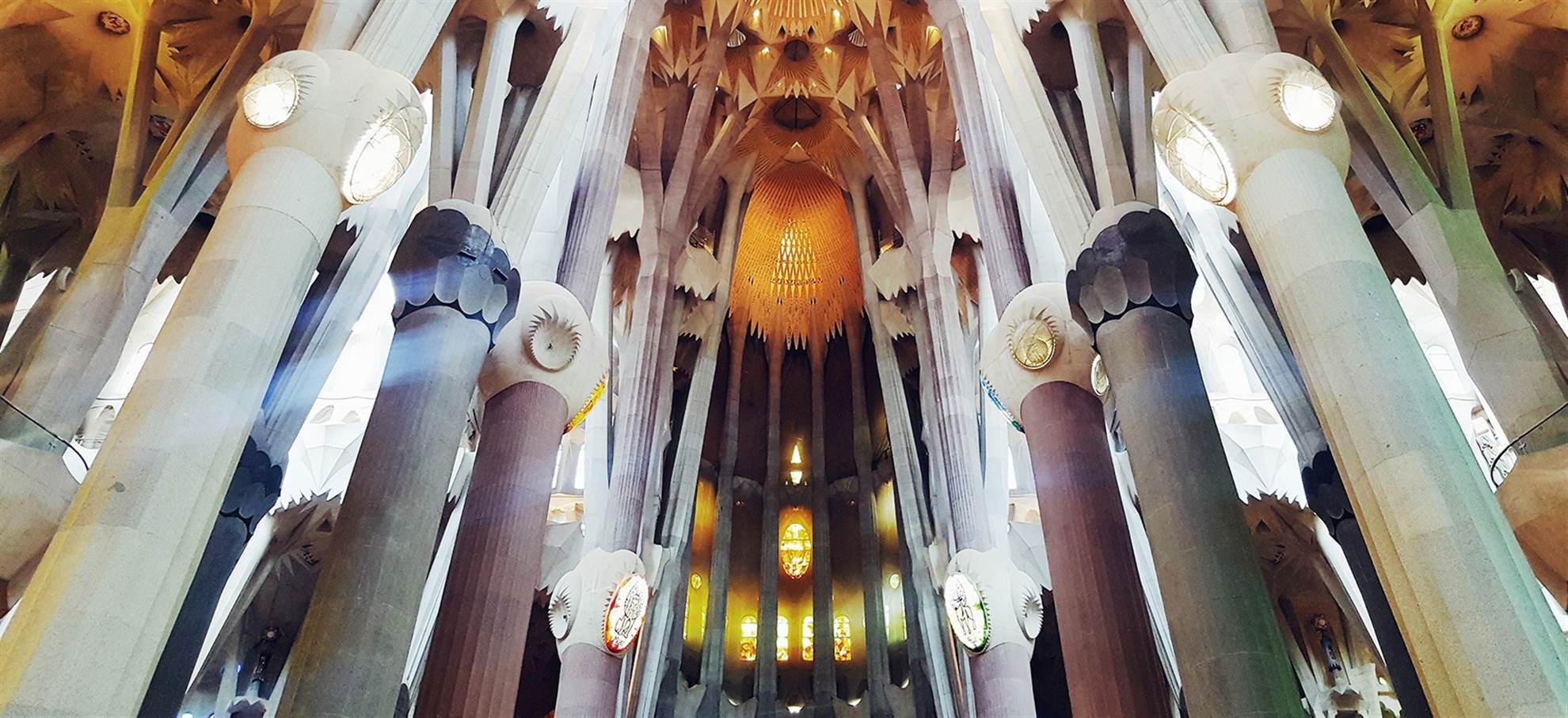 Now from
$

43,69
for
$

38,16
Sagrada Familia guided tour in English
To product
Buy your La Sagrada Familia Guided Tour ticket and skip the long waiting line!
Millions of tourists visit La Sagrada Familia annually to see this beautiful Roman Catholic basilica being built, designed by one of the most brilliant architects the world has ever known, Antoni Gaudi.
Let an experienced, local guide take you into La Sagrada Familia and experience Gaudi's masterpiece in a personal, friendly & informative way! During the tour, the guide will take you along the exterior and the inside of the impressive building. In addition, the guide will take you to the museum and give you information about the history and construction of La Sagrada Familia through photographs, sketches and plaster models. The guide will also tell you more about the fascinating life and career of Antoni Gaudi.
All guided tours are offered several times a day in different languages.
Languages:
| | |
| --- | --- |
| English | (7 days a week, morning & afternoon) |
Departures:
Daily (7 days a week), starting from the meeting point at the corner of Carrer de Provença & Carrer de la Marina.
Duration:
1 hour & 30 minutes (Approx.)
After your booking, you will receive your voucher by email. The entrance ticket for La Sagrada Familia is included in the price. You can select morning or afternoon tickets, An exact time slot will be given after your reservation.
Please make sure that you arrive on time and to bring your voucher and ID! (There will be no Tours on December 25th & December 26th and January 1st & January 6th)