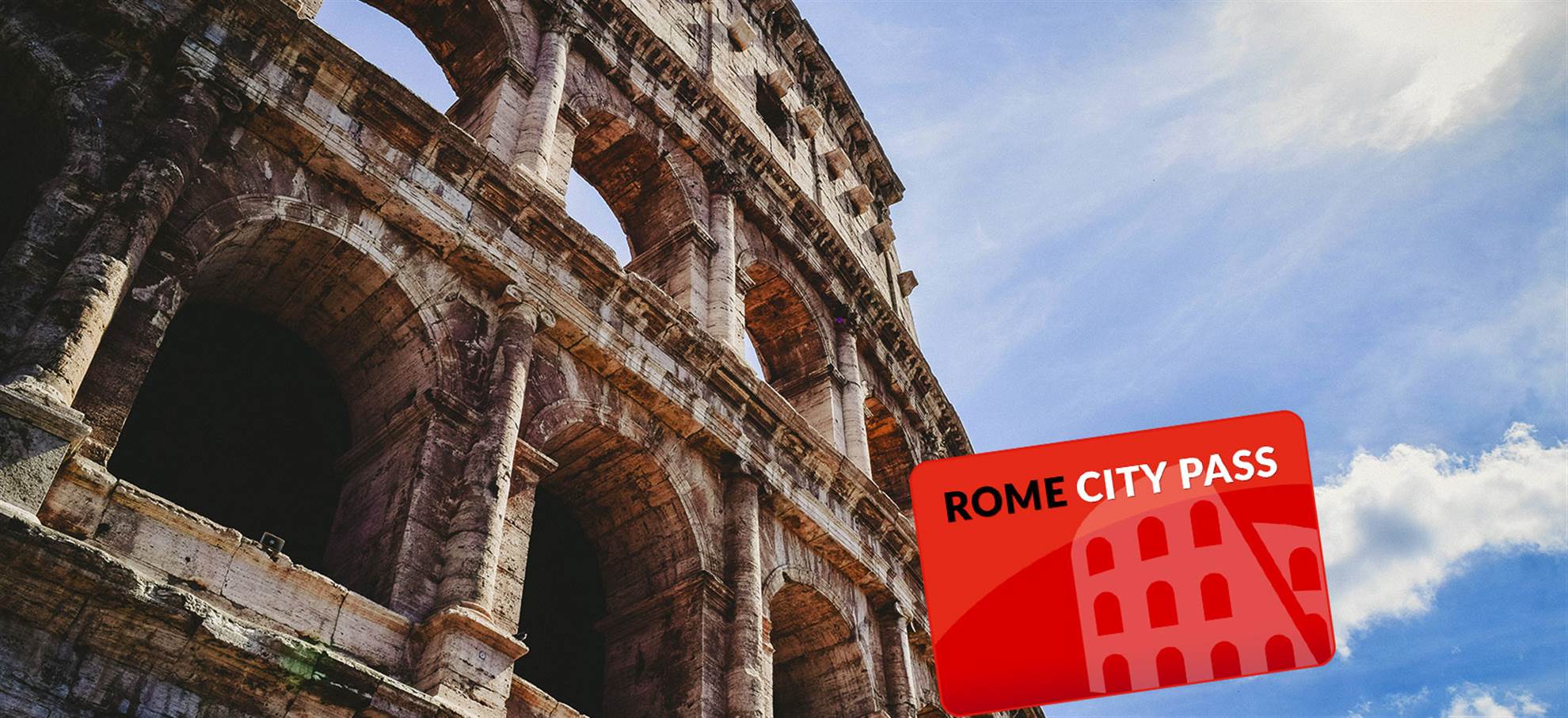 Rome Tourist Card (including Colosseum, Saint Peter and Public Transportation Card)
To product
100% Mobile
Show tickets on your phone
The Rome Tourist Card combines all the essentials to make your days in Rome an unforgettable experience. Fast-track entrance to the Colosseum, Saint Peter´s Cathedral, Airport Transfer, a day in the official Hop on Hop off Bus and Public Transportation Card for 3 days. You will also get 20% discount on more than 40 attractions like the Borghese Gallery and Vatican Museum.
Why book the Rome Tourist Card?
Fast-track tickets to the Colosseum (choose your option: audioguide, videoguide or with guide)
Fast-track tickets to Saint Peter´s Cathedral (includes a free audioguide)
Enjoy one day with the Rome Hop on Hop off Bus (15 stops, includes free audioguide in several languages)
Airport Transfer from Airport to Roma Termini
Public Transportation Card 3 Days (unlimited travel metro, tram and bus)
20% discount on Vatican Museum & Sistine Chapel
20% discount on Borghese Gallery, Castel Sant Angelo
20% discount on more museums, tours, cruises and excursions!
Everything online - 100% mobile! No need to print or pick-up your tickets
Audio Guide App: Download our Roman Audio Guide to your mobile. Available in eight languages. Covers all the big highlights of Rome
The ultra-convenient Rome Tourist Card includes skip-the-line entrance to the city's most famous destinations, airport transfer, and discounts to countless further attractions. Even better, you receive everything by email so that you don't waste time picking it up when you arrive.


It means that it's easier than ever to maximise your precious time in Rome by organising everything in advance. Simply order your Rome Tourist Card(s) online and you're ready for all that this wonderful city has to offer.


How does it work?
Enter the date of your arrival.
Choose which option you would like for your visit to the Colosseum:
a) Colosseum Standard Tickets + Free Audioguide
b) Colosseum + Videoguide
c) Colosseum + Guide (available in English, Spanish, German, French)
Enter the amount of tickets.
After completing the booking process, you will receive a separate email with a link. Please enter the exact date and time you would like to visit the Colosseum and Saint Peter´s Cathedral.
Receive your tickets via email and save them on your mobile. No need to print them out, as they will be scanned directly from your mobile phone.
You will receive a discount code by email which you can use online to make reservations for the Vatican Museum, Borghese Gallery, Castel Sant Angelo and many more!


Important to know
Receive immediate confirmation of your purchase via e-mail.
Get your electronic tickets sent to your mobile - no need to print
Fast Track Tickets to the Colosseum and St. Peter´s Cathedral
Get to know the city with more 15 stops with the official Hop on Hop off Bus
A discount code of 20% for countless attractions and excursions including Vatican Museum, Borghese Gallery, Castel Sant Angelo and many more!!
Airport Transfer from Ciampino or Fiumicino Airport to Roma Termini
FAQ
The most Frequently Asked Questions regarding the Rome Tourist Card